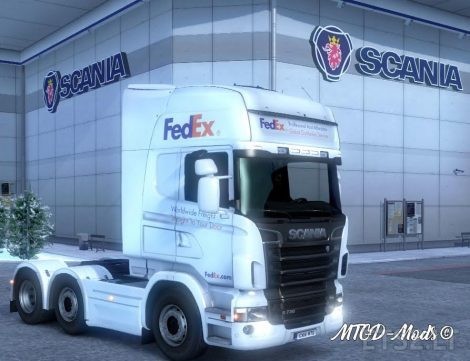 This mod is another simple deliver company mod. I'll do a few more and then move onto advanced stuff later on.
The file, yet again, is locked to protect the logos/text/fonts used to make this skin.
I hope you enjoy this skin, I'll look nicer with a FedEx trailer to combo it ? (I'll start skinning trailers once I get used to it since all my WIP's are terrible)
For any inquiries or problems with mods please contact me at [email protected]
Do not re-upload the mod to any site without my permission!
Credits:
MTGD-Mods©
DOWNLOAD 21 MB