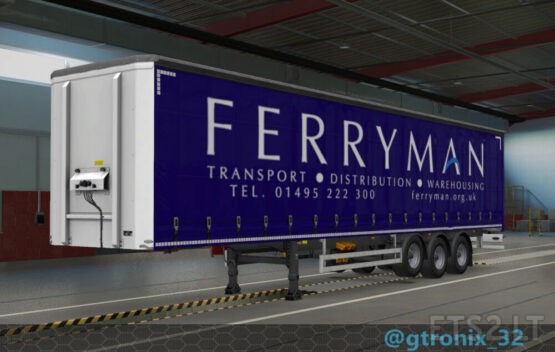 This will add the Ferryman Transport 40′ curtainsider in to ETS2 for you.
Install: Drop the file *.scs in to your /documents/Euro Truck Simulator 2/mods/ folder. Run ETS2 add the mod in the mod manager then select then scroll about until you find the skin.
Don't upload this anywhere else.
If you need to get hold of me then I'm @gtronix_32 on Instagram.
Other ETS2 skins here: www.gmcracing.co.uk
Credits:
Skin: @gtronix_32
Compiled using Mods Studio 2
DOWNLOAD 3 MB