Glass reflection addon for New Scania Dashboard Mod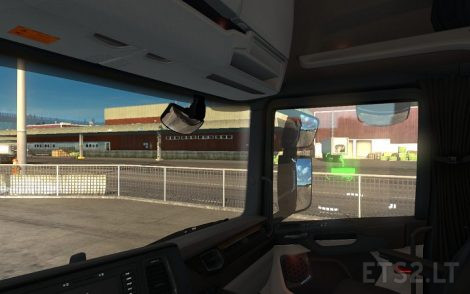 Interior glass reflection for this dashboard mod.
Added interior glass reflection.
WARNING. This addon may not working proper with some of weather mods.
Tested on my weather mods and SCS. Some other with very low value of "specular coefficent" may not work.
Addon for this mod
www.//ets2.lt/en/scania-dashboard-computer-for-1-30-v-1-1/
Credits:
SCS, Piva, AlexeyP
DOWNLOAD 2 MB [Sharemods]
DOWNLOAD 2 MB [Uploadfiles]
Popular mods