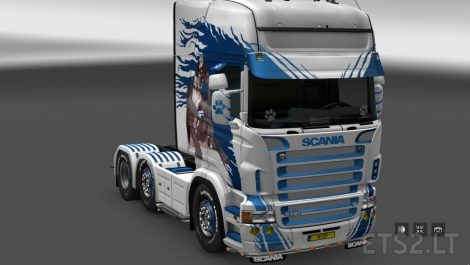 This mod contains 7 custom made sunvisors. They are designed for Topline cabs (with the exception of "Classic" model which was designed for Highline), but can be attached to any other cab and should work just fine.
Mod is compatible only with ETS2 1.27 and higher! It will crash on any earlier game version!
Mod should work with RJL's Scania RS, T and 4 seires (tested only on RS)
Mod is standalone, uses minimal ammount of own textures to ensure maximum compatibility and small user-friendly archive size.
Mod is OpenGL compatible.
Mod comes in a .zip archive, you don't have to unpack it, just put it in your mods folder and activate it ingame.
Credits:
GT-Mods Team, 50keda
DOWNLOAD 1.1 MB