GTM RJL Racks v 2.0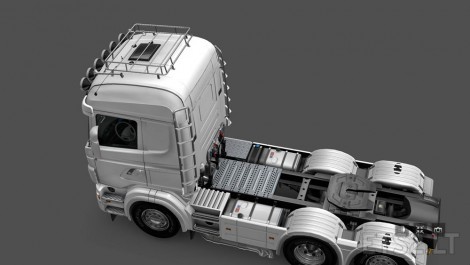 Simple, yet hopefully effective, mod adds new Racks with ladders for RJL Scania R&Streamline and T mods.
In v2.0 racks come in 3 variants: paint, chrome and dark and now work with ScaniaT!
Fitted individually for each cabin.
Fully standalone mod, it doesn't replace anything.
Tested on 1.23 (will not work on any other game version)
Author: GT-Mike
DOWNLOAD 4 MB
Popular mods