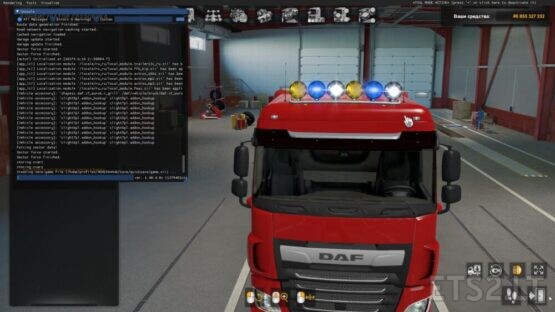 Hella Rallye 3000 ETS2
Test on version ETS2: 1.40.4.0s
This mod brings a set of Hella Rallye 3000 spotlights.
Mod is fully standalone and includes feauters listed below.
Featuers:[normal]
– HQ 3d model
– Custom flares
– Custom lightmask (low beam and high beam)
– 3 reflector colours (white, yellow, blue)
– Covered variant (no light)
– Multiple housing options: full plastic/paint; plastic/paint with chrome ring; full chrome
– 2 lamp types: single (high beam only) and dual bulb (positional + high beam)
Uploading the mod to other sites is allowed with the original download links.
Include the author to show repsect for his work.
Attention: The mod is only intended for version ETS2 1.40.x and up!!!
Authors: Obelihnio, Niskarli
Author adaptation: MaxX_Agent =(^_^)=
Sugnature: =UwU=
Credits:
Obelihnio
DOWNLOAD 6 MB