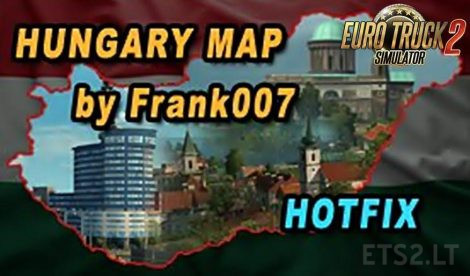 Quick fix for Hungary Map v0.9.28a and Ets 2 version 1.27.2.1 compatibility!
This patch eliminates the freezing of Hungary Map v0.9.28a during ETS 2 1.27.2.1 and 1.27.2.1s.
How to use:
Simply replace the "hungary_def.scs" file in the mod folder for this hotfix.
Note from the Author (indian56):
For the convenience of the new trailer of the "Heavy Cargo Pack",
I stopped the stopping surface of the "blue" gates opening automatically.
Credits:
Frank007, upd. indian56
DOWNLOAD 6.6 MB
DOWNLOAD 6.6 MB [mirror]