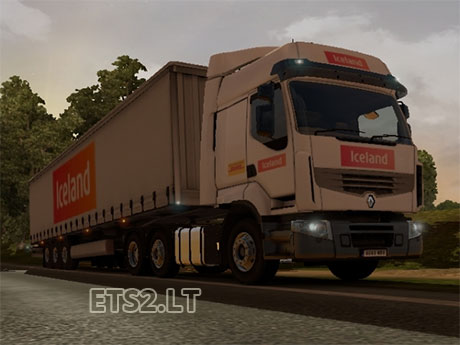 Iceland Combo by Joe Alker
Updated for 1.4+
Trailer replaces EuroGoodies.
Truck Skin for Renault Premium Excellence cab, although may work with
Privilege cab with some minor bugs.
Changes from the original 2012 version:
def/company/eurogoodies.sii now only includes company name and data,
in accordance with the new format
truck skin no longer replaces Racing Renault Premium and unlocks at
Level 0.
Author: Joe Alker
DOWNLOAD 0.7 MB