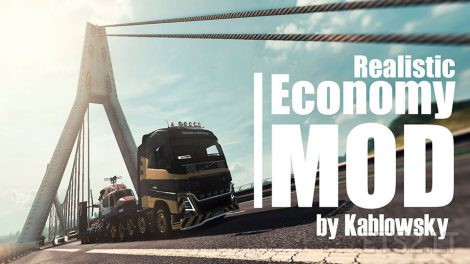 Don't Reupload.
Compatibility: 1.25+
Version: 0.9.1 beta
This mod is designed for maximum realistic simulation purposes.
Keep in mind that every career is hard at the beginning and the $$ are
low. Every mistake can cost you more than a few $$.
Enjoy the journey, get experience and conquer the road transportation
empire.
Keep truckin'
Please, read carefully the information content included on the readme
or in the mod description when in Mod Manager.
Credits:
Kablowsky
DOWNLOAD 56 KB