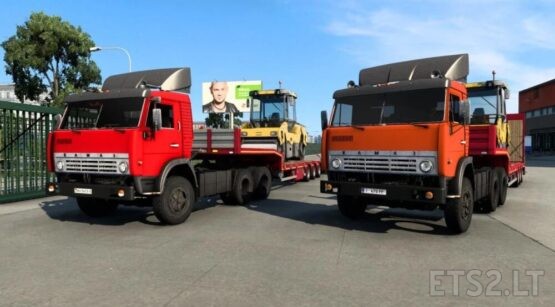 Changes from 01.12.21
Fixed mirror textures in the night.
Re-download updated version.
Can just replace old file with this one no need to sell or disable mod before replacing.
Description for update 1.42:
Reworked steering wheel registration. Now there are 6 of them to choose from.
Reworked interior (textures) for Cabs 1 and 2.
Corrected lightmask.
Fixed a mirror that went through the door.
Redesigned headlights (no more glare).
Added cables and a wall for them (for regular chassis).
Tidy lighting adapted for 1.40+ patches.
Removed the glare of the navigator
Note: Works in a convoy. There is no window opening anims yet.
IMPORTANT NOTE: Before installing this update, you MUST sell and disable the previous version of this mod.
Credits:
JAWA, Stas556, MaxX_Agent, vasja555 (1.42 update)
Additional credits to LexRacer for testing.
DOWNLOAD 250 MB