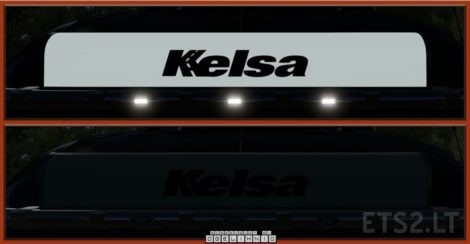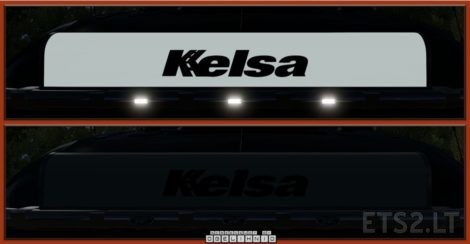 What is this?
This mod adds a small set of Kelsa box type LED nameboards. These require a centred slot on the roof light bars. Models are completely stand-alone otherwise.
Features:
3 width options: 900mm, 1050mm, 1250mm.
Each width option has a matching texture
Metal and painted body variant
IMPORTANT!: The painted body option is NOT USING the truck colour. Use the included template to paint the box.
The template has instructions where to place your custom design.
Respect the original download links.
Credits:
obelihnio, SCS Software
DOWNLOAD 1 MB