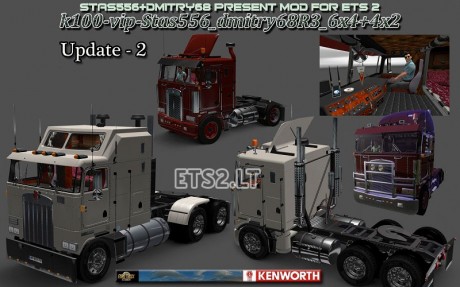 Small update Kenward k100-vip-Stas556_dmitry68. Cleaned hands and
navigator (passenger remained in traffic) (forgive mnu Stas),
corrected axis wipers pound losses slow down. And added two variants
of engines with their sounds.
Author sounds Comrade Kriechbaum
In general, a pleasant ride.;) Forgot: 2.05 variant losses. Option 3
would hope PBX if hto else will do. 🙂
note: who is an old garage sell nafig, and then connect this option.
Credits:
Stas556, dmitry68R3, Kriechbaum
DOWNLOAD 62 MB uploadfiles
DOWNLOAD 62 MB sharemods