Kenworth T680 Brexit Skin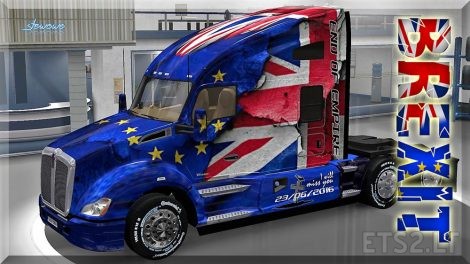 Kenworth T680 Brexit. Sad episode in history EU and UK. I will miss you.
Author: stewowe
DOWNLOAD 6 MB
Commenting Rules
1. No insulting messages aimed at other comments or authors.
2. No swearing. If you're angry of something - ignore it or contact with ETS2.LT team.
3. Respect mod authors and users.
4. No discussions of software, game piracy, illegal materials, cd-key's, serial codes etc.
5. Do not post vulgar or offensive content.
6. Do not post advertises.
7. Do not comment with ALL CAPS.
8. Do not post off topic.
We highly recommend to use only English language.
Popular mods
ETS2 Mods Categories
Login