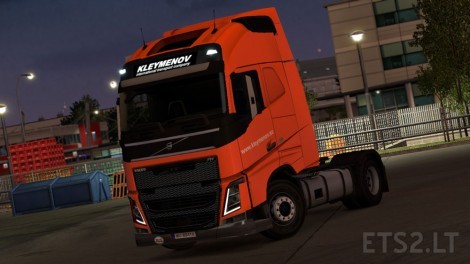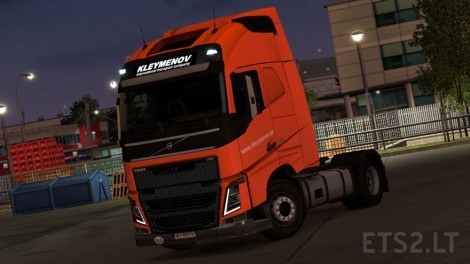 Kleymenov International Transport Company. A transport company from Stary Oskol, Belgorod Region, in the south of Russia. The skin is for the original Volvo FH460 by SCS.
I apologize for the Polish number plates. There is currently no functioning RusMap.
This mod interferes other skin mods for the Volvo FH16 2012 by SCS!
DOWNLOADS ON OTHER SITES ARE ILLEGAL AND FORBIDDEN!
[ENG] Don't reupload this file on other hosts. Thanks a lot!
[RUS] Другие ссылки для скачивания не допускаются. Большое спасибо!
[PL] Inne linki do pobrania nie są akceptowane. Dziękujemy!
[DE] Das Hochladen unter fremden Links ist nicht gestattet. Vielen Dank!
Donations
All my mods are free to download and will be distributed this way in the future too. Hovewer, If you appreciate what I am doing and want to support my work, you can transfer any amount of money, using PayPal. All donations are voluntarily! Every donation counts! Thank you!
Make a donation: www.paypal.me/SteiniNOR
Respect the authors and KEEP THE ORIGINAL DOWNLOAD LINK!
Authors: scs, AlexeyP, Steini
DOWNLOAD 2 MB