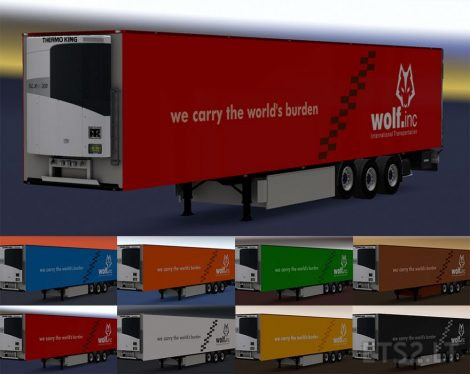 This package is an add-on for "Wolf Trucks, Trailers, Garage skins and Company emblems pack". The trailer at Wolf Pakette was just brown. With this package you will be able to use trailers suitable for your colors in your trucks. Trailers are also involved in the traffic flow at the same time.
This package can also be used independently of the wolf package, along with the kogel trailer mod.
If you use this package with "Wolf skin package":
1) Remove trailer skin mode from Wolf skin package
2) Use this in the package and install it in your skin mod folder.
3) The mode should take precedence over the trailer modes.
Wolf package download: https://ets2.lt/en/volf-trucks-trailers-garage-skins-and-company-emblems-pack/
Credits:
Tekteker Haydar
DOWNLOAD 27 MB