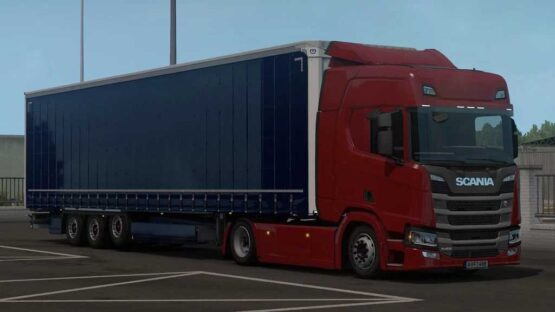 Changelog
– Fixed material errors;
– Defintion errors have been corrected;
– Mod tested on version 1.48.
Purchasable and job market working.
2 versions: 3 and 2 axle.
Custom parts.
3 Number plates(SCS plate, from skin and from texture).
2 side reflective stripes(Yellow and white).
2 rear reflective stripe(Red and yellow).
1 rear reflective banner.
2 types of rear boxes.
2 types of front boxes(Only 1 for 2 axle version).
Saf wheels from abasstreppas with 3 hubs(Red, black and grey).
Custom paintjobs(4 colors).
Credits:
Sogard3, Oleg Strukov (Comsorg)
DOWNLOAD 56 MB