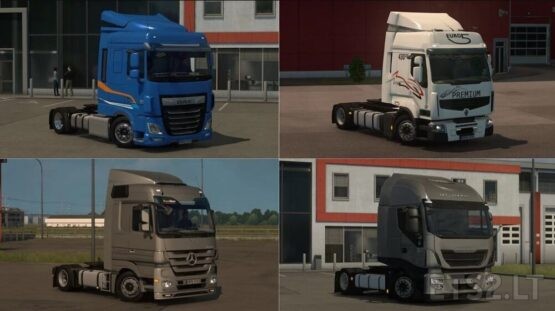 New in v4.9
– Updated Iveco HiWay for version 3.4 1.41.
New in v4.8.3
– Updated Mercedes New Actros for version 2.7 1.40.
– More realistic large fueltank on Mercedes New Actros(The hole for step).
– Added new chassis for Mercedes New Actros with smaller fueltanks, 390l(1,25m lenght) on left side, 290l(0.95m lenght) on right side and 60l adblue tank.
– Fixed position on rear fenders for Mercedes New Actros(Now are lower).
– Some of the rear bumpers on Mercedes New Actros from Actros DLC were removed because they don't match with the new position of rear fenders, so only the stock rear bumper is available now.
Credits:
Sogard3