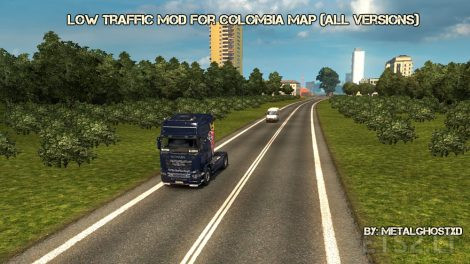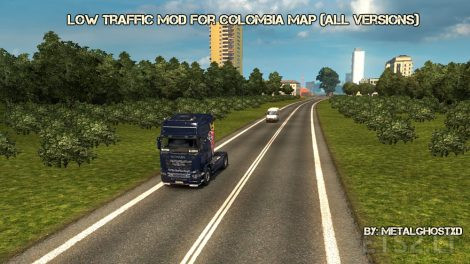 Low Traffic Mod for Colombia Map of JhonDeath by MetalGhostxD(All Versions).
This mod was made by the need to lower the traffic of the Colombia Map, in my opinion there is too much traffic and sometimes it gives a low FPS, and you can not overtake on those roads, that's why I created the mod.
Characteristics:
– Significantly reduces map traffic.
– Have more FPS and be able to overtake without any problem.
Installation:
Just add this in the mod folder in the game, it must be with more priority than the map for the mod to work.
Please do not upload this mod to other servers, you can upload it to other mod pages, but keeping the original link.
I hope you enjoy it!
Credits:
MetalGhostxD
DOWNLOAD 58 KB