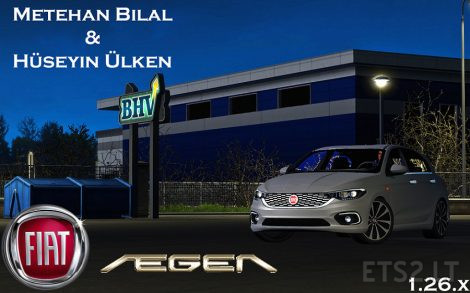 EN:
Completely standalone
With interior
Stock rims
Special thanks to Emir Bardakçı for car model.
Special thanks to Hüseyin Ülken for created steering wheel.
Car model belong to foreings, convert by Metehan Bilal to ETS2.
Edit or share forbidden.
TR:
Tamamen bağımsız
Interior mevcut
Stock janlar
Araç için Emir Bardakçı'ya teşekkürler.
Direksiyonu çizdiği için Hüseyin Ülken'e teşekkürler.
Araç modeli yabancılara ait olup, Metehan Bilal tarafından oyuna aktarılmıştır.
Editlenmesi, paylaşılması kesinlikle yasaktır.
Credits:
Metehan Bilal & Emir Bardakçı & Hüseyin Ülken
DOWNLOAD 36.9 MB
https://www.youtube.com/watch?v=BTM3Heo0BcU&feature=youtu.be