MAN F2000 Beacons 1.28 & up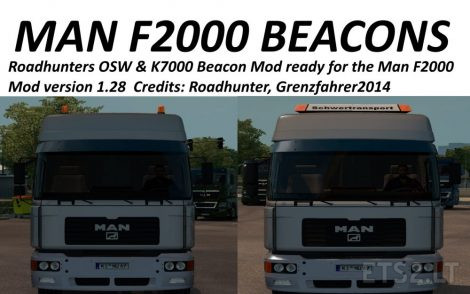 Roadhunters OSW & K7000 ready for the MAN F2000.
Mod need to be placed higher as the truck.
Works only whit: MAN F2000 19.604 Version 1.0.2
Please respect the download link! You can upload this file on other sites whit the original link, leave credits.
Have fun -GRENZFAHRER2014
Credits:
Roadhunter GRENZFAHRER2014
DOWNLOAD 9 MB
Popular mods