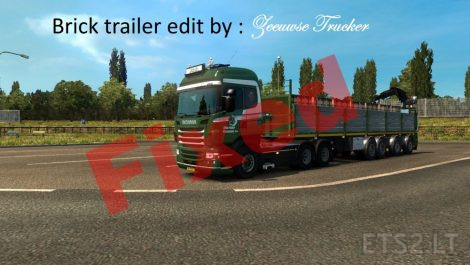 Maters trailer updated for v1.30xx and Italia map.
Place zip file in mod folder and activate.
If you had my mod already, just repace it.
Removed the beaconlight from the traffic trailer except the concrete trailer.
Adapted to version 1.30xx but works well on 1.28. updated to Italia map company. you may have to sleep a few times before work.
Greetz Zeeuwse
Credits:
Zeeuwse Trucker / SCS
DOWNLOAD 29 MB