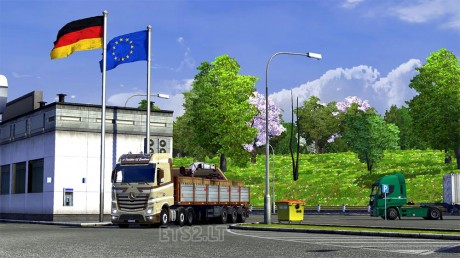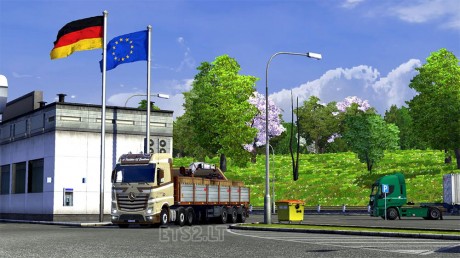 This is not a real sound for the Mercedes Actros truck, but this is just for fun, I hope you do not hate sound this truck, yes, I am only an amateur who tries to be a DJ, and the contents of most of these sounds I took from sound the V8 actros (Kevintom) , Scania sound of Kriechbaum and Simos, plus sound of ComandoreOne volvo, MAN also open pipe of kriechbaum, I unite into one and let them fight (just kidding).
Credit to:
1 Kevintom for actros v8 sound.
2 Kriechbaum for Scania v8 sound and MAN open pipe.
3 ComandoreOne for Volvo Mark1 sound.
4. Simos for Scania V8 Exhaust sound.
I thank you on this great modders who are willing to share without locking the door sound. thank you …
I have uploaded three sound for Mercedes truck, and I give different links, because there are three different versions V8_A, V8_B and V0_LP, please refer to the contents of the video, there are three examples in the video for the first is V8_A, this is the second is V0_LP stock older, only repair it, and the third is V8_B, to be honest I really like sound this third.
Do not forget to click like on upload hosting.
thank you for reading the description …
Credits:
Gustav Rhan
DOWNLOAD 10.9 MB V8 A
DOWNLOAD 9.96 MB V8 B
DOWNLOAD 9.65 MB V0 LP
Video:
http://www.youtube.com/watch?v=50dz6flWcLE