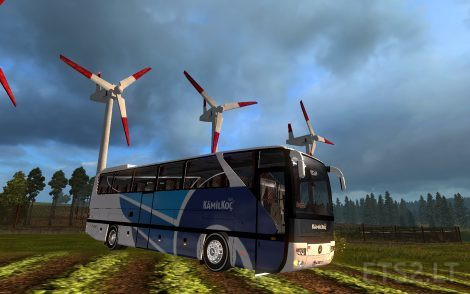 Dealer fix for "Mercedes-Benz O403" and retarder sound.
You can buy this bus from all the dealers.
Change Log:
v1.1
Front glass glare effect fixed.
Green line removed from front window.
New Kamil Koc skin replaced for Fındıkkale.
You can buy this bus via online dealer now.
v1.0
Retarder sound added.
Kamil Koç skin added.
Place above the bus mod in mod manager.
Compatible for: 1.31.x
Credits:
deTbiT
DOWNLOAD 29 MB