Mod Maker Ver 0.9.1 Maintenance Release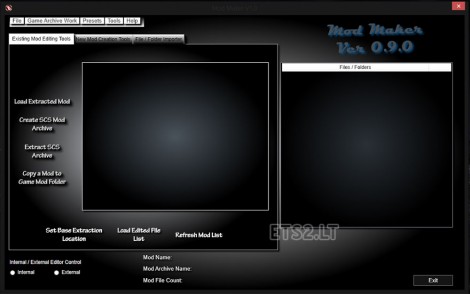 This is a maintenance release for 0.9.0, there were a lot of issues that I didn't catch. If you are experiencing bugs download 0.9.1 and install, you can also download the Patch and bring it to 0.9.2.5.
Mod Maker is a complete Mod Creator / Editor for ETS 2.
Check out the Website for more info at:
http://haulinmods.com/modmaker
DieHard
Credits:
DieHard
Popular mods