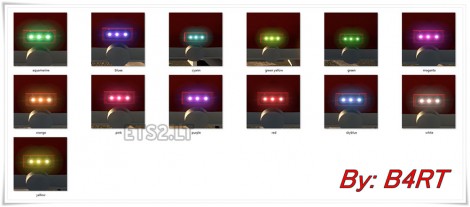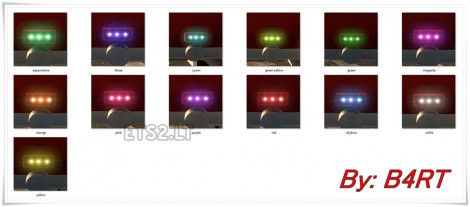 Hello, today I bring one MOD, for those who like to make mods, I adjusted a defs and made a set of LEDs for those who want to use in your MODS. Just add the dummy's as the desired or. In a future update, I will bring LED to the command "REVERSE" in several colors.
Please do not re upload the file on another server, keep the original link.
Update v1.1
_Added 'TURN LEFT" and "TURN LIGHT" IN A SEVERAL COLORS.
Package with various colors of LEDs.
There are 13 colors in total.
Colors:
Blue Led
Blue Cyan
Blue Aquamarine
Green
Green Yellow
Magenta
Pink
Purple
Yellow
Sky Blue
White
Red
Orange
To Use Read "for Use Dummyes V1.1.txt" In This Rar File
Thanks For All!
This mod is compatible with versions 1.18.x and 1.19.x
Credits:
B4RT
DOWNLOAD 3 MB