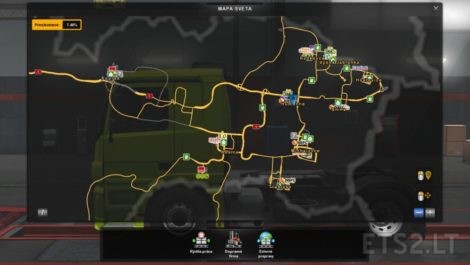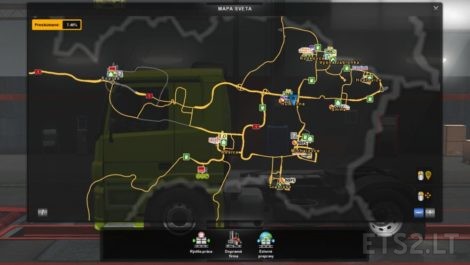 V.4 UPDATE:
+ added city Poprad
+ some new roads from Košice to Poprad
+ bugs fixed
DESCRIPTION:
It's New Slovakia Map with all of Europe countries. You will need expansion – ETS 2 Going East.
INCLUDED:
– 8 New Slovakian Cities (Humenné, Snina, Michalovce, Trebišov, Poprad, Vyšná Jablonka, Roškovce, Hostovice)
– Real Slovakian Roads and Signs (with some road changes)
– For version 1.31.2.6
– Thanks For Downloading!!!!
HOW TO DOWNLOAD:
1. Download from this website
2. Open europe.rar
3. Copy europe.scs to folder: mod
4. Enjoy and Play!
(The map is called europe, because it's maked to europe.mbd)
CONTACT:
[email protected]
FACEBOOK:
https://www.facebook.com/SlovakiaMapByKimiSlimi/
Credits:
KimiSlimi
DOWNLOAD 145 MB