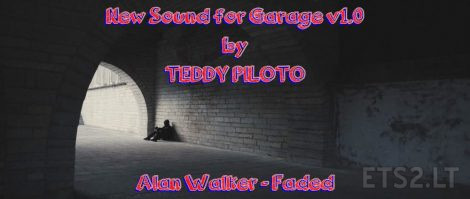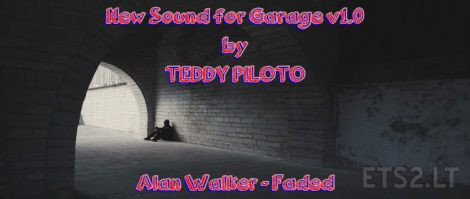 I'm brazilian.
My name is Tcharles.
Nick name: Teddy Piloto
I'm a truck driver.
In love with trucks and airplanes.
And passionate about computer games. Mainly games of simulators.
And after some time studying about mods in Euro Truck Simulator 2, I decided to public my first mod.
I decided to share this first work with you, my friend!
I hope you use in your simulator game for more fun!
I hope you like and approve.
If you encounter any problems with the mod, please send a message here in this post or message in my channel on Youtube (Teddy Piloto).
Thank you and have fun!
About this mod:
IMPORTANT:
Activate this mod with more priority than other sound mods
Description:
New sound for garage.
Replaces the default audio track
for the song track "Faded" from artist Alan Walker.
Changelog: No changes
Tested mod on version 1.27.x.x
(Not tested on older versions, but maybe can work in older versions)
Modifications by TEDDY PILOTO. Respect my work! 😉
Drive safely. ENJOY!!! 😉
Credits:
TEDDY PILOTO, SCS Software and Alan Walker
DOWNLOAD 7 MB