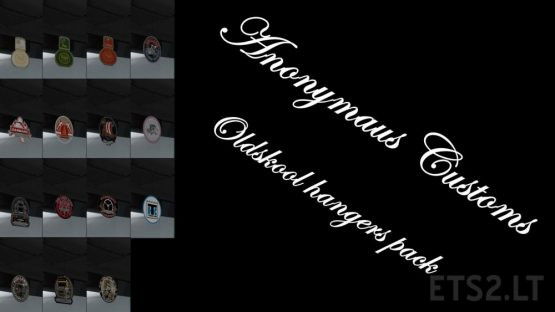 I decided to make a small hanger pack.
My intention was to make a bigger pack but decided to stop so yeah, here it is.
Compatible with all scs trucks and rjl scanias. (If it isnt compatible with your truck just def it, the mod is open ;D)
Everything in this mini pack:
Drakkar Holland Hanger
Danmark Style is our Way Hanger
Vikingway Hanger
Thermoking Hanger
The Drakkar Hanger
Redlight Zone Hanger
Poppy Pine Hanger
Poppy Jasmin Hanger
Poppy Cattlya Hanger
PBA Hanger
Oldskool Trucking Hanger
Oldskool Gangsters Hanger
No farmers No food Hanger
Hollandstyle Truckshop Hanger
Holland Truckersalliance Hanger (2 Versions)
Thats pretty much it,
Have fun!
Credits:
Anonymaus Customs
DOWNLOAD 1004 KB