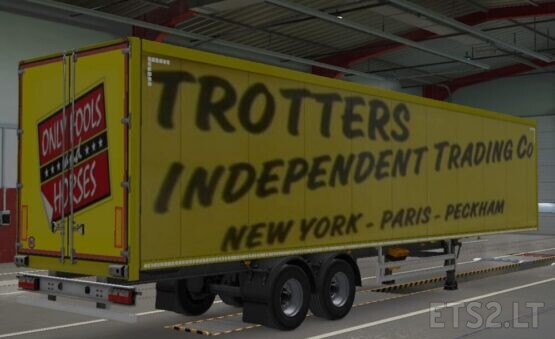 This Mod is a paintjob for the standard SCS 136 trailers based on the popular british TV show "Only Fools & Horses".
This was made in Mod Studio 2 and has been tested on 1.39 with no apparent issues.
At the time of posting this is only the third trailer skin I have done, so if you like it please leave a comment as it will encourage me to do more.
Please also feel free to make suggestions as to what I could do next, I'm open to ideas 🙂
Please don't share this on other sites and do not include it in any paid-for collections on any media.
Credits:
Kevin Chapman (KTG)
DOWNLOAD 9 MB