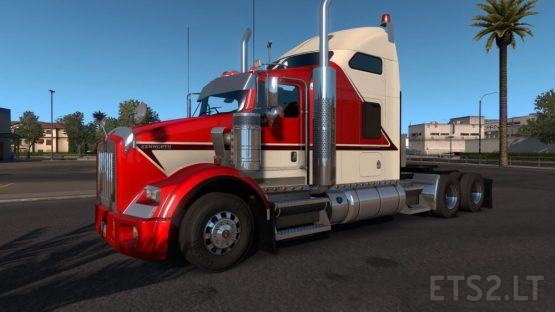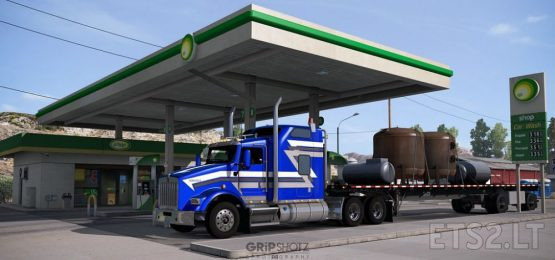 Converted from ATS version: – 1.35 [STEAM].
In the package there are 8 completely independent of the truck itself.
All the trucks you'll find in the showrooms of the dealer IVECO.
The animation of the cables under the trailer, all 8 trucks.
Updated new pack exclusive skins from the ATS.
The animation of the steering wheel on staff SCS truck!
******************************************************************************
List of trucks:
1.) Kenworth.T610_GTM [MOD]
2.) Kenworth.T680 [Staff SCS]
3.) Kenworth.T800_GTM [MOD]
4.) Kenworth.W900 [Staff SCS]
5.) Kenworth.W900B_GTM [MOD]
6.) Peterbilt.389 [Staff SCS] ATS
7.) Peterbilt.567_GTM [MOD]
8.) Peterbilt.579 [Staff SCS] ATS
******************************************************************************
A package of engines and sounds:
– Cummins ISX
– Cummins 444
– Cummins N14 + (NEW)
– Cummins N14 v2.0 [UPD]
– Cummins N14 Celect PLUS
– Caterpillar C15
– Caterpillar C15 Stock [UPD]
– Caterpillar 3406E
– Detroit 60 series [UPD]
– Paccar MX series
Credits:
GTM Team: Wolfi, SiSL, SCS,YanRed
DOWNLOAD 398.1 MB