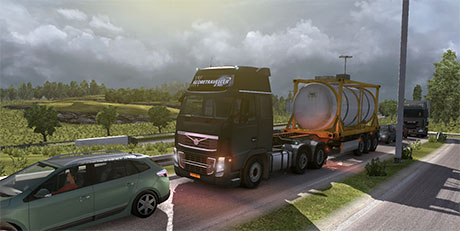 More realistic AI traffic. Version 2.1.
1. AI trucks and vehicles realistic speed (for trucks maximum 88 km/h on highways)
2. AI trucks sometimes overtake each other on highways (in test phase)
3. Maximum possible AI trucks and vehicles amount (max traffic mod)
4. Realistic fuel prices
5. Additional AI vehicle Kia Cee'd unlocked and added to traffic pack
6. Parking fix
7. All AI vehicles in all countries unlocked
Author: Mephic, Lavigne 2005, Ruko81
DOWNLOAD 10 KB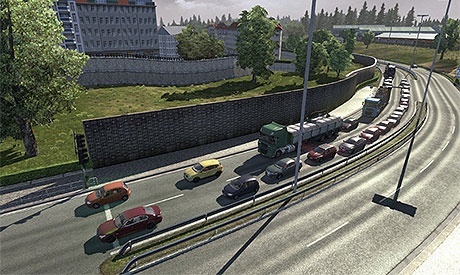 This mod change AI traffic.
Author: Micha
DOWNLOAD 500 KB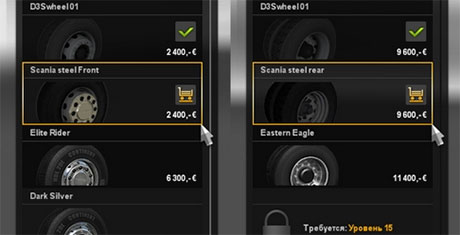 New wheels for Scania in parts shop.
Author: Ventyres, Bruiser, Джо
DOWNLOAD 6 MB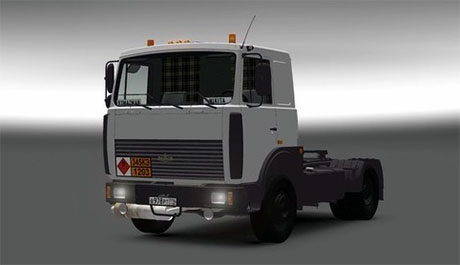 New Belarus truck Maz 5432. Authors: Ols, BrUISeR, Fanis , maz_man™
DOWNLOAD 13 MB