– Original Sounds engine startup and shutdown, sound signals and wipers, horn sound.
– Motor 400 hp
– 2 boxes of 16 gear changes one with retarder
– The engine and gearbox original values ​​by manufacturer.
– Do not replace any truck and appear at dealers and online Iveco
– Appears in traffic IA
– Possibility of adding accessories bar and grill lights up front and trim / lower lightbar
– Front fog lights to be lit with yellow lights Faro.
– Interior Iveco Stralis (Until we get a 100% operational and functional)
Author: ETS2MOD
DOWNLOAD 37 MB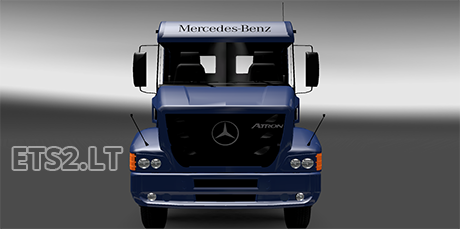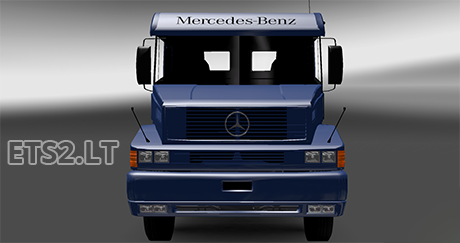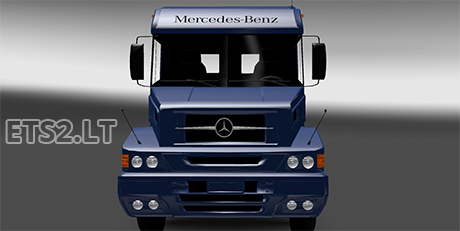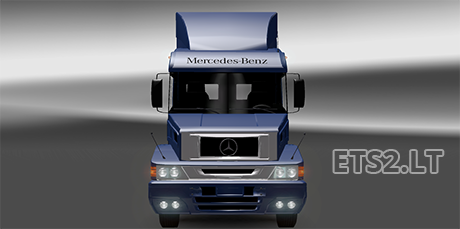 The package consists of:
– Mercedes Benz 1635
– Mercedes Benz 1935
– Mercedes Benz 1938
– Mercedes Benz 1941
Replaces Truck: Mercedes Benz (Majestic)
Tested and Approved 1.3.1 version
Author: Tonho Nunes
DOWNLOAD 93 MB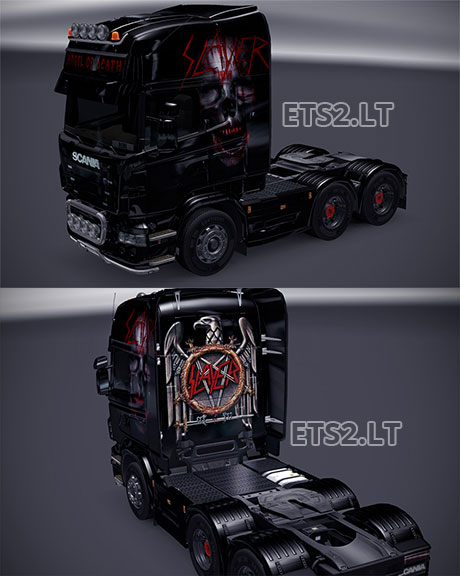 Scania Slayer Skin as a tribute to great metal band. Tested on 1.3.1 version of the game.
Author: Robisierra
DOWNLOAD 0.2 MB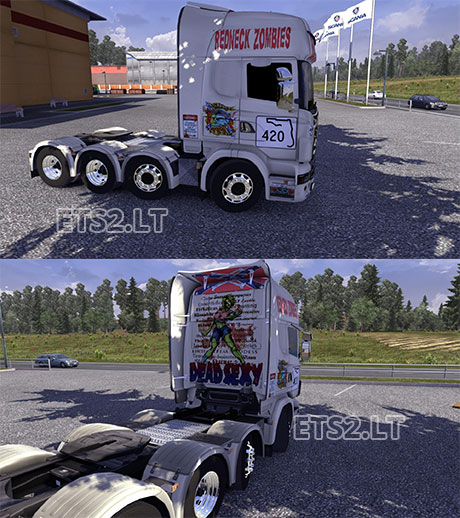 Dead Sexy skin for Scania Topline.
Tested and working 1.3.1
Author: MCRC
DOWNLOAD 9.66 MB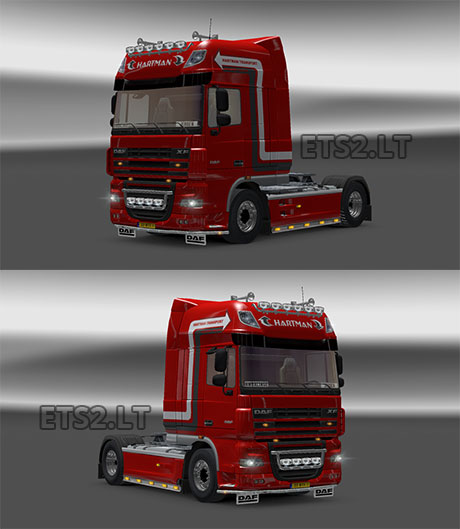 Hartman Expeditie Daf skin.
Included trailer pack Hartman Expeditie.
Author: DennisR500
DOWNLOAD 3.7 MB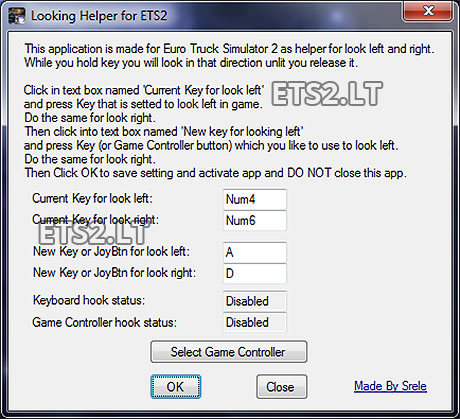 -Why this mod?
Because, people want to be able to hold one key or button and look
left or right (only in cabin) and when release that key or button to
look straight ahead again.
Euro Truck Simulator 2 by default doesn't not have this function.
-Can this program work with Steering Wheel?
Yes! After version 2 I added support for Game Controllers
-How to install this?
You don't have to install anythink, just unzip all from .zip archive
and start app and folow on screen instructions.
-Can I use this app for some other game?
This application can work with any other application/game but it's
main purpose is to work with Euro Truck Simulator 2.
-How to set it?
You have 4 text fields, first two are keys that are set in game (in
settings) to look left and right. Put here that same keys.
Other 2 fields are NEW keys (that are unused in game!) to press and
hold to look left or right. Just click in field and press key or
joystick button.
Press OK to save changes and activate keyboard hook.
Then just start game and play it, but don't close this app.
If you notice some bugs please tell me on my email: [email protected]
or find me on SCS forum, my nick there is: ksrele
Have a nice game 😉
Author: Srele
DOWNLOAD 1 MB