View Mods Categories >>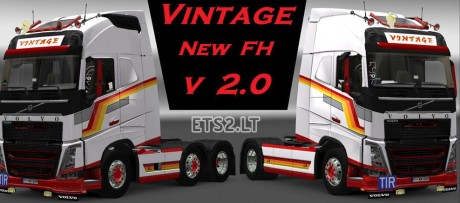 Vintage Style Skin for Volvo FH 2012 Truck
Author: Cowboy
DOWNLOAD 6 MB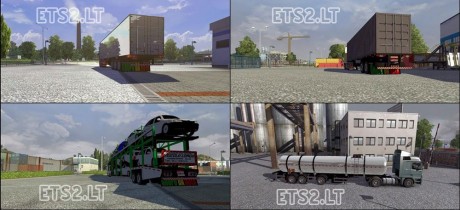 Trailers Mini Pack consist of:
– Chrome Trunk: (replaces cement_cistern)
– Container 2 Axles: (replaces food_cistern)
– Stork 2: (replaces chemical_cistern)
– Tank Chrome: (replaces fuel_cistern)
Author: Matheus Moreira
DOWNLOAD 16 MB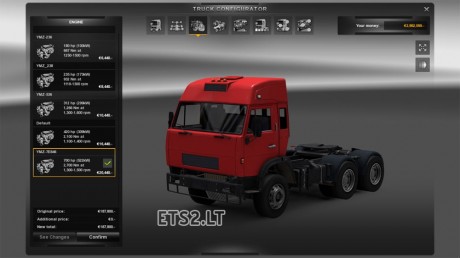 This mod adds two real world YMZ engines to the Kamaz 5410 / 53212:
YMZ-536 (312hp)
YMZ-7E846 (700hp)
You can buy it online, but for best results visit large SCANIA
dealership in-person 🙂
Tested on 1.8, and 1.9.
Credits:
TruckSimFan
Original KAMAZ Mod authors: JAWA, Dalnoboishik, jon-ruda
DOWNLOAD 2 KB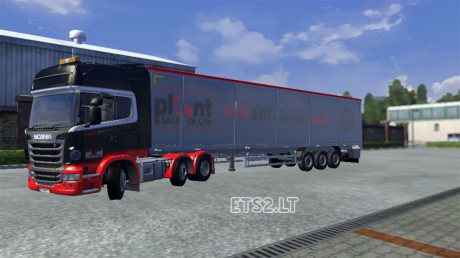 Plant sales UK V2 update now comes with the Scania skin and a new
updated Plant sales trailer. This skin is for the 2009 Scania R
Credits:
Key Media
DOWNLOAD 11.8 MB

Good day everyone) I want you to submit my Sweet FX settings, which
were made ​​for myself, but I decided to post them. They are
compartible with graphic mods and even supplement them. These settings
change the graphic radically. If you do not like them, or your
graphics were better and so on, this one is the final configuration
and is not subject to alteration. If you wish, you can manually edit
it according your needs.
Pluses of my settings:
— Improved smoothing FXAA and SMAA;
— Higher clarity(Sharpen);
— Optimally configured brightness and contrast;
— Completely redesigned rendition that makes picture in the game
very photorealistic;
— Carefully adjusted saturation, bloom and curves.
Installation
1.Unpack the entire contents of the archive in the folder with .exe
file, for example, D/Games/Euro Truck Simulator 2/bin/win86
2.You must (!) disable MLAA and color correction.
3.Enjoy the game!
You can find more my screens with these setting here –
https://www.flickr.com/photos/[email protected]/
Credits:
Dastagir
DOWNLOAD 2.7 MB
Tested Version 1.9.x
Credits:
ErdemOzturk
DOWNLOAD 5.3 MB