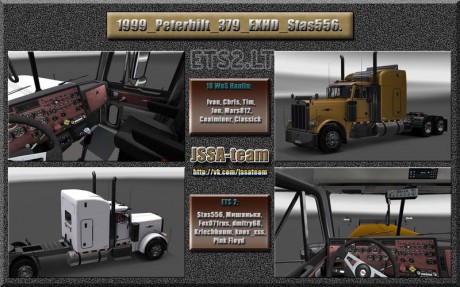 The dream of every driver – Peterbilt 379 EXHD are the 1999 model year written separately.
Sold in the showroom Iveco. Has tuning, real engines, transmissions and sounds.
Work in the gallery tractors spelled in companies (as in Europe as well as in English) as well as on the road.
Aurhors: Ivan, Tim, Jon, Mars812, Coalminer, Stas556, Mishanka, Fox071rus, Dmitry68, knox_xss, Chris
DOWNLOAD 93 MB [Uploaded.net]
DOWNLOAD 93 MB [Sharemods]
https://www.youtube.com/watch?v=kIsuX2sQEdc