Peterbilt 389 sound mod V3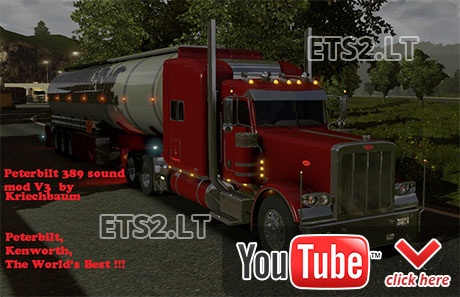 Hi friends,
Here's my new sound for the Peterbilt 389.
New files, new sound, a real improvement has been done for everything
in that sound mod.
I think the video will tell you that better than me.
As the last sound mod for that truck, my mod includes the truck + the
sound, put those two files in your "mod" folder, if you already have
the truck delete it from your mod folder and use my two files.
Credits:
Kriechbaum
DOWNLOAD 138 MB