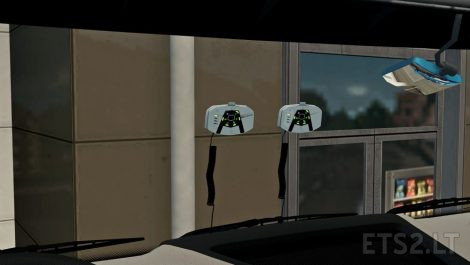 -Mod adds onboard pay device Platon to use with russian maps;
-HQ 3d model;
-Two variants of device body available;
-Suitable for all trucks, which have red windshield slots;
-Two versions: with and without cord;
-Clean log
Mod is tested on ver. 1.27.x. Compatibility with older versions is not guaranteed!
Please do not reupload this mod to other filehostings and keep original link!
Changelog for version 1.3
-PMG model converted to new version to fix yellow errors in game log;
-Shadows were rebaked.
Credits:
AlexeyP
DOWNLOAD 1 MB