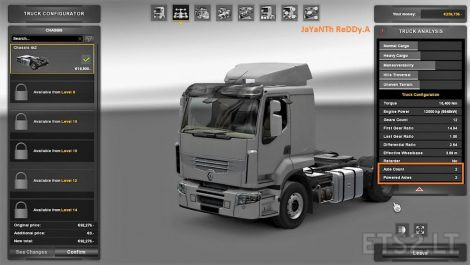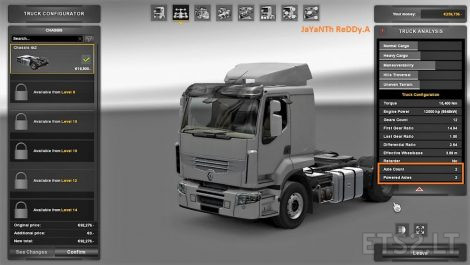 Hello everyone !
Its me again , JaYaNTh ReDDy.A
READ THIS BEFORE DOWNLOADING :
The mod powers the front axle of any truck.
When the front axle is powered by engine , we can have a lot of traction.
It leads in higher pickup.
High acceleration !
It doesnot affect handling.
Originally designed by A.JaYaNTh ReDDy.
DO NOT RE-UPLOAD !
Tested version 1.27.2.3
Verified working in all versions.
So,why are you waiting?
Download it and enjoy !
YOUR FEEDBACK IS VERY IMPORTANT. PLEASE LEAVE YOUR COMMENTS BELOW.
Thank you!
Credits:
A.JaYaNTh ReDDy
DOWNLOAD 139 KB