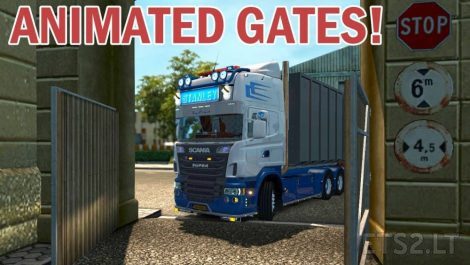 I edited few old prefab (quarry,car factory, nbfc and heavy factory). I replaced static gate with an animated one. It is trigered automaticaly when you drive close to it. Must wait until is fully open, or may take HEAVY DAMAGE !!!!!
Just activate mod in mod manager with higher priority.
Version 1.9 for patch 1.28+
Changed easy spam location for warehouse_orange prefab to acomodate with double trailers.
It is necesary to rebuild map to have efect.
Map makers can use this mod without asking permission.
Credits:
Todor Alin
DOWNLOAD 23 MB