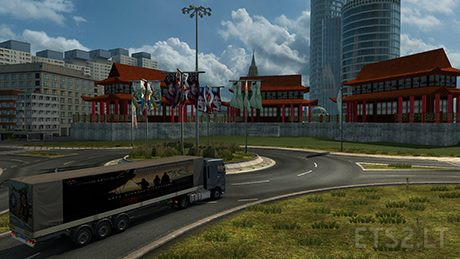 R.O.C Mod(R.O.C & P.R.C Map)for ETS2
R.O.C map need
DLC Going East! + DLC Scandinavia
P.R.C map need R.O.C map assets to run it in Europe.
Credit list detail in mod description.
R.O.C Map still in test, have any suggestion, you can post on my blog page.
jetso550.blogspot.tw
Terms of Use
Currently the mod for the free use in the following conditions using
models and maps.
1. Do not use in commercial, indicate the author.
2. My models and map use in other map that map must be free,
recognized me as co-author of the map, I have the right of changes,
mergers, issuing models and the map.
3. Use my works for the remake model, I also have the right of use and
modify
Credits:
yakuan
DOWNLOAD 1.1 GB [Drive.google]
DOWNLOAD 1.1 GB [Blogspot]