Radio SQUAD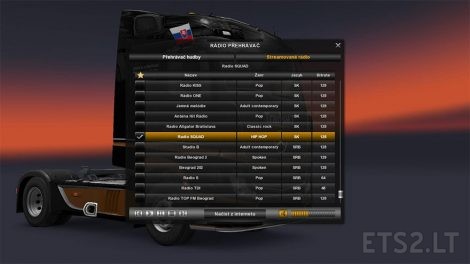 —–Slovak—–
Tento mod vám pridá do hry slovenské rádio "SQUAD". Rádio SQUAD je prvé Urban online rádio na Slovensku!
Ako nainštalovať mod:
1. Dole stiahnite mod.
2 Súbor vložte a prepíšte do zložky: Dokumeny/ETS2
3. Zapnite hru a pomocou tlačítko R vyberiete rádio.
—–English—–
This mod add to your game Slovak radio "SQUAD". Radio SQUAD is first Urban online radio on Slovakia.
How to install?
1. Download mode down.
2. Open documents/ets2 and paste file here.
3. Run game and with key "R" chose radio.
Credits:
alex_laco
DOWNLOAD 22 KB
Popular mods