Radio Stations for Promods 2.1 + RusMap 1.6.3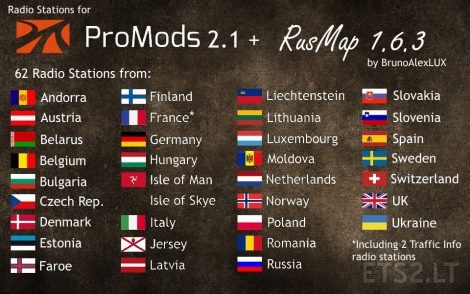 Hi everybody!
As a RusMap and Promods fan, I decided to create a mod of 62 radio stations from all the countries. Just can't get Icelandic radio stations to work sadly.
P.S. It's not because I mentioned RusMap + Promods that this won't work with other map mods. We also can use this in the Vanilla Map.
Enjoy!
Author: BrunoAlexLUX
DOWNLOAD 6 KB
Popular mods