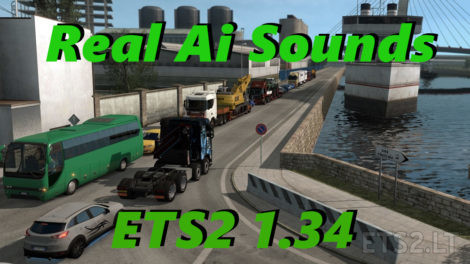 changelog v1.34:
-all sounds have been improved (reworked or replaced)
-new sounds for Mercedes trucks
-normal cars have less noisy and less shifting engine sounds
-brand new sounds for vans (ford transit, mb sprinter, vw transporter, fiat ducato)
-different volume level function of the type of the vehicle
if you hated my mod before, now you will like it. if you liked it already now you won't be able to drive without it !
any post on other websites is allowed only by keeping original download link and credits. in order to discourage thieves, before downloading please check that uploader name is "cipinho".
please remember that the author my lose interest in updating these packs (again) if you encourage thieves activity.
you can support the author also if you report every time you find my mods reuploaded by others and/or leave a short comment on respective website(s) with the real link.
follow easier my activity on my sounds thread on scs forum:
https://forum.scssoft.com/viewtopic.php?f=211&t=252682
Credits:
Cipinho, Drive Safely
DOWNLOAD 60 MB