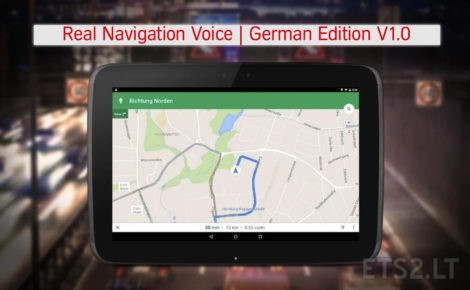 Hey Guys i recreated the german navigation voice. Now it sounds like the german google maps navigation voice :). I also recreated the sentences of the navigation.
Its more realistic. It's a standalone voice, just click on the drop and down menu and choose "German – Google Maps"
A little video preview:
www.youtube.com/watch?v=tqbZD5YW20A&t
The mod is created on the newest beta patch 1.35.X
Credits: SCS Software, Tremonia1974
have fun and stay tuned for further updates 🙂
NO REUPLOAD!!
Credits:
SCS Software, Tremonia1974
DOWNLOAD 1 MB