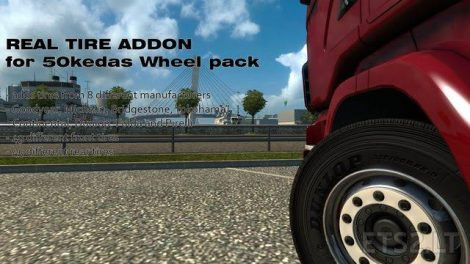 Description:
Add-on with buses of the real companies for Pak of wheels from 50 Keda
The add-on includes 37 different lobbies and 25 different back buses from 4 largest vendors of the buses Goodyear, Michelin, Bridgestone and Yokohama!
All performance data of buses were taken from the official sites of vendors of the specified brands. The data used for the corresponding size of the bus so even the same buses of different sizes can vary.
New version 5.7:
– Adaptation under the version 1.27.x
Credits:
galimim
DOWNLOAD 370 MB