Real Traffic Density and Ratio ETS2 1.32 by Cip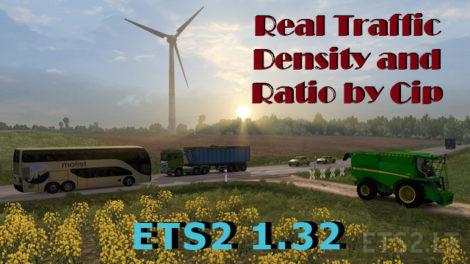 Forget about fake uploads for traffic density. here is my adaptation of my mod for 1.32. It was updated for a while on steam an scs forum here: https://forum.scssoft.com/viewtopic.php?f=177&t=249660&start=470#p983917
however as there are some crashes in ETS2 I had to be sure that these are not caused by my mod.
Credits:
Cipinho
DOWNLOAD 309 KB
Popular mods