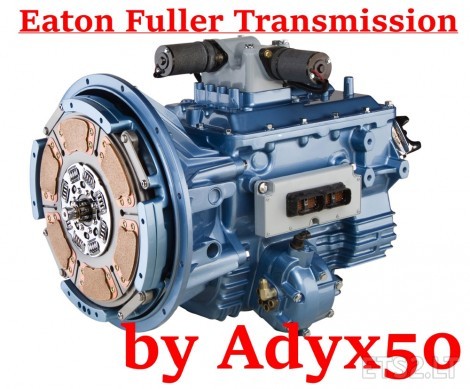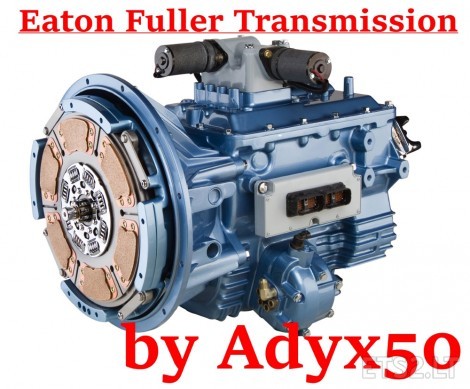 Eaton Fuller Transmissions with real gear ratio.
The pack contains 40 transmissions (16 automatic and 24 manual).
Suitable for the following trucks: Daf XF, Daf XF Euro6, Iveco Highway, Iveco Stralis
Man TGX, Mercedes Actros, Mercedes Actros 2014, Renault Premium, Renault Magnum,
Scania R, Scania Streamline, Volvo FH16, Volvo FH16 2012, Kenworth T680, Kenworth W900
Peterbilt 579, Scania RS by RJL and Volvo FH16 2013 by OHAHA.
In my aid I have used manufacturer brochure for specs and info.
To help choose the transmission that suites your driving needs best,
i have attached text file(description.txt) to the package,
with an overview on each model and its top caracteristics.
Tested on ETS2 1.23
Also compatible with ETS2 1.22
DO NOT UPLOAD TO OTHER SITES !
Thank You !
Author: Adyx50
DOWNLOAD 60 KB