Realistic Fuel Prices v 3.0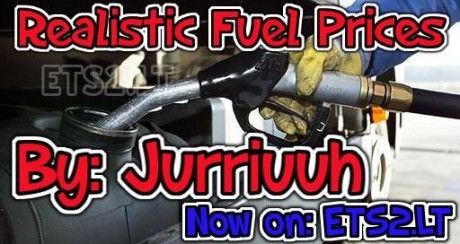 Week 48 Update:
– Every fuel station is updated to the gas price of today (November 25th 2014).
– Added fuel station prices for map mods, including TSM map. (Every fuel station in the following country's are updated: Albania, Algeria, Austria, Belgium, Belarus, Croatia, Czech, Denmark, Egypt, Spain, France, Germany, Greece, Hungary, Italy, Libya, Luxembourg, Morocco, Netherlands, Norway, Poland, Portugal, Russia, Slovakia, Slovenia, Sweden, Switzerland, Tunis and UK).
Author: Jurriuuh
DOWNLOAD 22 KB
Popular mods