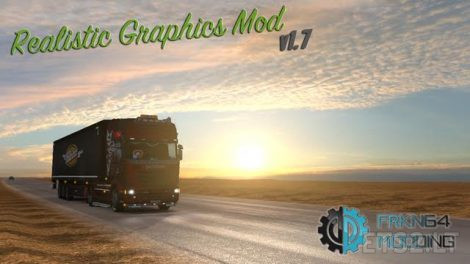 Description:
_________________________________________________________
Visit the Steam Workshop page for more information and pictures about the mod.
========================================
• Completely new flares.
• Realistic light reflections.
• Completely new skybox(Moon added.)
• Improved graphics.
• Realistic road textures.
• Important errors not available.
• SGate's weather mod included.
Note: You can turn off the High Dynamic Range(HDR) option in graphics settings of game for more colorful-brightness night driving.
Supported Game Version: 1.27.x
————————– COPYRIGHT INFORMATION ————————–
Don't change the link while sharing this mod on other sites!
Don't edit the mod files without my permission!
If you do these, a copyright infringement will be reported to the relevant authority.
Credits:
Frkn64, SGate
DOWNLOAD 543 MB
DOWNLOAD 543 MB [Steam Workshop]