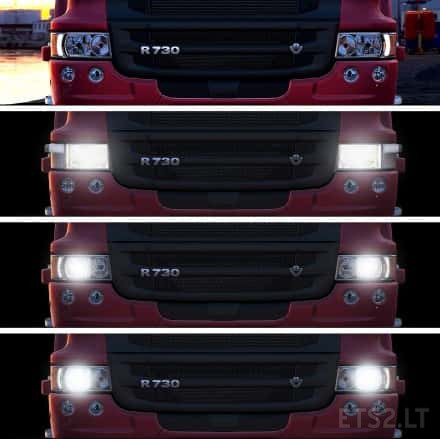 Hi guys this mod change all trucks headlight color
some trucks xenon some of bi-xenon,old yellow lights
for example nextgen scania r and s have xenon,daf 95ati
have yellow lights
Supported trucks:
-All scs trucks.
-Old stralis,old actross,scania r,old volvo not xenon.
-daf 95 ati.
-Ford fmax.
-İveco 190-38
-Freightliner fld
-Next update ı planning all modded trucks make it done.
HAVE FUN!
Credits:
engineer
DOWNLOAD 134 KB