Realistic Physics ( KEYBOARD OPTIMISED )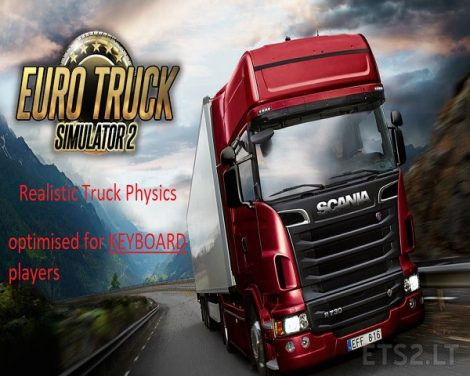 Optimised for best keyboard expirience; including realistic truck and cabin movement, brakes and acceleration ,fuel usage and interior camera physics. Please feel free to comment on mod after testing it, and let me what to improve in next version. Tested on ETS2 1.30 version, but it should work on 1.27+ versions.
Installation : just put .rar file in mods and activate it with HIGH priority in mod manager. Inside mod ( open with winRar), you will find 3 photos for BEST gameplay settings.
Credits:
b0sanac.
DOWNLOAD 355 KB
Popular mods