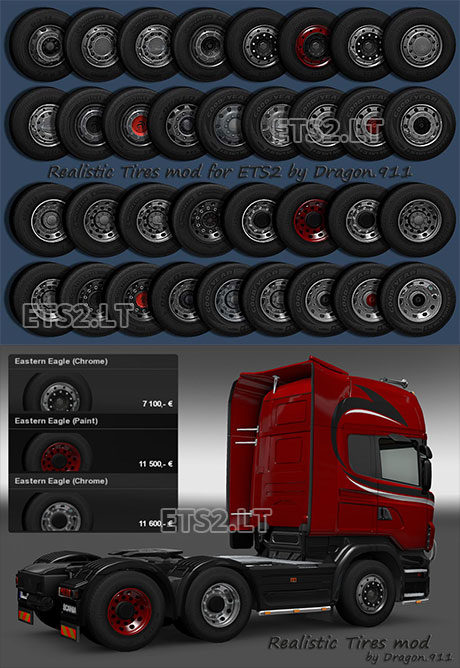 Expanded set of the tires with realistic look.
-_ Full set of the wheels including standard "Steel" and all trailer
wheels;
-_ Different look between front tires and rear tires;
-_ Added similar pairs of the rear wheels to all type of the front;
-_ 6 brands of tire manufacturers;
-_ Added 5 chrome vesrions of the wheels and 1 paintable version;
-_ Added black versions to the "Sirius" and "Absolute Fury" wheels.
Full description in the ReadMe file.
Verified for version 1.4.1 and higher.
Credits:
Dragon.911
DOWNLOAD 11.34 MB